Marlena en route pour la Paramount
Il est toujours important de faire bonne impression pour une réunion d'affaires. C'est ce que MARLENA – Jamieshow, a du se dire en se dirigeant dans les bureaux de la Paramount.
The first impression is always important, so thought MARLENA – Jamieshow heading to the Paramount Pictures office for her first meeting.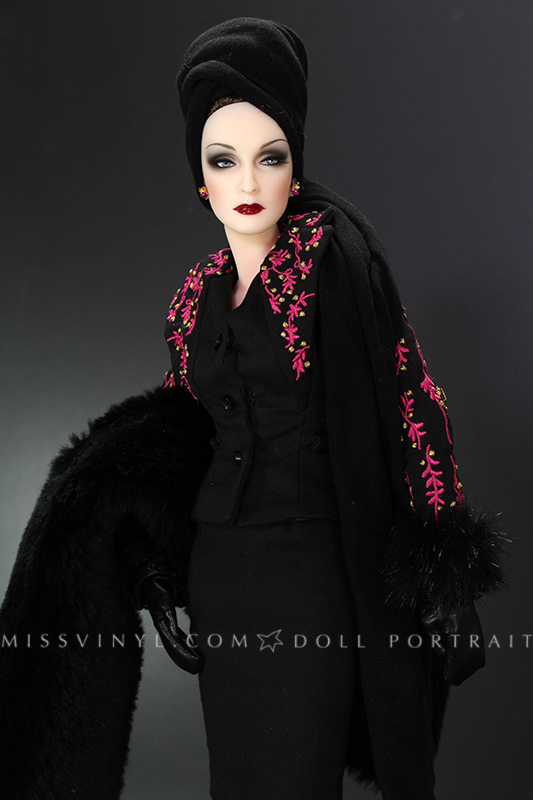 Tailleur, gants, collants, boucles d'oreilles : Integrity Toys
Etole et turban : homemade
Escarpins : Jamieshow