Votez pour les DOLLS AWARDS of Excellence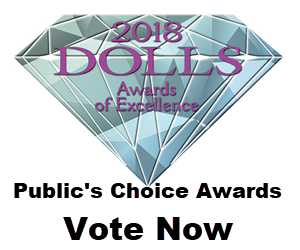 Comme chaque année, le magazine Dolls vous propose de voter pour les DOLLS AWARDS OF EXCELLENCE.
Ces prix récompensent les professionnels et artistes du monde la poupée.
La section poupée adulte s'est réduite comme peau de chagrin (seuls Tonner et Jamieshow sont encore présents), aucune trace de Phyn&Aero et c'est bien dommage. Les photos ci-dessous ne représentent que mes choix.