Miss Vinyl en HollandeMiss Vinyl in Netherlands
Miss Vinyl participe ce dimanche 9 mars au Barbie in Holland show à Haarlem.
J'y apporte les JAMIEshow et les DEJA VU.
Comme d'habitude, vous pourrez suivre mes aventures poupesques et culturelles ICI. Je prévois de visiter le nouvellement réaménagé Rijksmuseum (syndrome de Stendhal en vue), le musée Frans Hals (un de mes peintres préférés), la maison de Rembrandt, des demeures et bien sûr la vieille ville. Corinne Thorner – Cotho assistera également au show. Du beau temps est prévu.

Bien évidement, Puki m'accompagne. Pour l'occasion, elle a revêtu sa tenue de protestant type.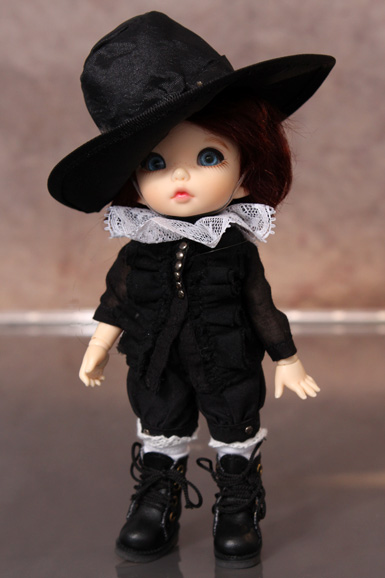 Miss Vinyl is attending this Sunday, March 9th the Barbie in Holland show in Haarlem.
I'm bringing JAMIEshow and DEJA VU.
As usual, you can follow my dollie and cultural tour HERE (in french). I plan to visit the Rijksmuseum, Frans Hals museum (one of my favorite artist), the old town, Rembrandt's house and some mansions. Corinne Thorner – Cotho will also attend the show. We should have a nice sunny weather.